We are The Carbon Fusion,
We Help You Recycle Plastic Waste
An innovative plastic recycling company in India working towards the goal of Green Earth
Plastic wastes are the worst thing that has happened to our planet – Earth is dying every day and we all are equally responsible. However, it's never too late to make a difference. Our upcoming generation deserves to breathe fresh air, drink clear water, and eat healthily. Therefore, everyone has to step up. We understand that ending plastic waste is an ambitious goal, but with recycling, we can achieve this. It is a collaborative approach, and we are up for the task. In 2018, The Carbon Fusion, a green initiative start-up, emerged from a small corporate setup based in Delhi NCR with a goal of a PLASTIC-FREE environment. Our team is run by a bunch of creative, curious, responsible, and dedicated environmentalists looking to make a difference for the future generation.
As a result, we have been manufacturing best-in-class recycling machines such as Shredders, Extrusions, Injections, Sheet Presses, and more. These recycling machines can recycle Multi-Use Plastic (MLPs) such as Packets of chips, milk, and whatnot. We even manufacture products using recycled plastics that can aid your daily needs. Please note that our products are not limited to Indian citizens. Anyone around the globe can get their hands on our plastic recycling machines. We'd like to have you on board. Join us in our green initiative to save mother earth from plastic and carbon emissions.
Our Vision
Our vision is to create a more sustainable future by reducing plastic waste and finding innovative ideas to repurpose plastic materials. We are offering some of the best plastic recycling machinery that can help recycling businesses across India and around the globe.
Read More
Need for plastic recycling, and our contribution
No wonder plastic pollution have been one of the critical issues the humankind is facing at present. It is one of the factors that are responsible for climate change. A study suggests that our oceans is expected to have more plastic than fish by 2050. Another report suggest that by 2050 the production and incineration of plastic would add 2.8 gigatons of carbon dioxide to the atmosphere per year – equivalent to 615 coal-fired plants. Undoubtedly, these estimations are alarming. Remember, plastic production and usage are growing, and that's a fact. Therefore, we should move towards plastic recycling. Not only it helps the environment, but creates new economic opportunities.
The benefits of plastic recycling are numerous, and the fact that it's easy to do with the right equipment, everyone should focus more on it. Being a reputed plastic recycling company in India, The Carbon Fusion supplies various machines that can help you recycle plastic waste without much hassle. You can even make different things that can be used for everyday needs.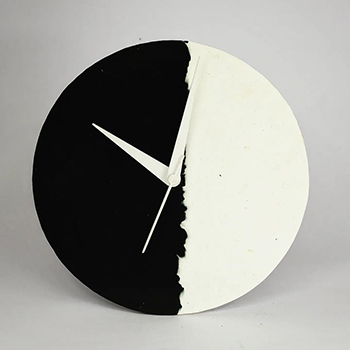 Explore our plastic recycling machine
Are you looking for a plastic recycling machine near you? Connect with us!
Explore our products
Are you looking for a sustainable product? Connect with us!
Carbon Fusion is #1!!!! If you are looking for trusted partner and great machines Raghav and his team are your deal. Ordered extrusion pro, sheet press and arbour injector with several moulds (brick, hex and vase). Professional machines and really decent finish. One of the best sellers on Precious Plastic community for sure. Thanks everyone and cant wait to order again in the future! ❤️
Carbon Fusion is doing really fantastic work in field of plastic recycling... If you care about environments and want to use environment friendly amazing type of recycled ♻️ plastic waste products must visit Carbon Fusion.
Love their sustainable concept and how they are living upto it. Beautiful superior products and the quality is amazing and totally worth it. It's sustainable and good for the environment. Loved the overall experience of shopping with you and hope you add more sustainable products to your inventory
Carbon fusion is doing good work and showing new way to youth to recycle the plastic and manufacture useful products from West plastic.
Priyanka Kumari
2022-12-06
Great work done by Carbon fusion👌
Beautiful products! . More than products.. beautiful approach. Where most of the people are not bothered about the disastrous consequences of plastic, these young boys are devoting their time to make this earth worthy for living. Thanks Carbon Fusion.
Kunal Aggarwal
2022-12-05
Beautiful products and great contribution to nature. Got 2 beautiful products from them for my living area and my bedroom for positive vibes.
Innovative products and a good working environment
Let's work togetherAre you planning to start a plastic recycling business and looking for affordable recycling machines?
Drop us a message to know more. Let's work together for a sustainable future.